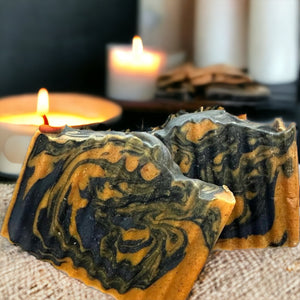 **Campaign: #RadiantSubscriptionSavings 🌟🚀**
🌿 **#RadiantSubscriptionSavings:** Elevate your glow with a touch of natural radiance—subscribe and save 20%! 🚿✨
**✨ What's in the Glow Pack?**
- 🖤 **Turmeric Charcoal Honey Soaps:** The power trio for a radiant, detoxified, and nourished complexion.
**💖 Why Radiant Subscription?**
- 🌿 **Consistent Glow:** Experience the magic of natural ingredients with every subscription.
- 💰 **20% Subscription Savings:** Lock in your glow and enjoy ongoing savings on each radiant delivery.
- 🎁 **Monthly Pampering:** A curated dose of self-care delivered to your door.

🎀 **Glow Uninterrupted:** Revel in the goodness of radiant skin, month after month.
**Spread the Radiant Joy:**
Telk someone who deserves the gift of glow! 🌟🌿
#RadiantSkin #SubscribeAndGlow #NaturalRadiance #BestShowerSoapEver