Welcome!
Soaps by DryerBuzz are gently exfoliating with deep cleansing skin loving rich and creamy lather. Shower your way to brighter softer skin and relax in amazing seasonal fragrance. Choose Buttermilk or Aloe Vera bath.

Sold in singles, three packs, loaves, and Vendor Packs (small batch for resellers and wholesale). Some soaps sold as Pre-Sale while in production and curing. 
Single delivery, auto-ship, and subscriptions available.
Body Butters and Sugar Scrubs available seasonally.
Thank you for shopping Handmade Bath and Shower by DryerBuzz
Meet Your Soaper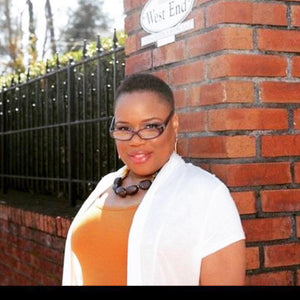 Becoming a Soap Maker
Did you know your new favorite soap maker is a semi retired blogger who helped to pioneer the blogosphere? After twenty years blogging, Yalanda P Lattimore, went from covering red carpets to Caregiving to cooking up delicious food recipes to soap making. Never afraid to pivot and evolve. Yalanda's kitchen became a place for healing. When food supply chain suffered during Covid19, the blogger and foodie turned to soap making. Yalanda wrote the book on buzz and turning followers into customers. So pivoting was an easy success. Lather up!
Browse Book Store
Recipes, Ingredients, Processes Subject to Change
Before purchasing or re-ordering soaps, be sure to read through ingredients and notes for changes. Skin tests recommended. Discontinue use if irritation occurs. Different soaps for different folks. Be sure to shop our natural line for sensitivities.
More to Know
Regulations set forth by the FDA prohibit bath and body companies from making health-related claims about beauty products. I am not medical or healthcare professional and do not claim that the use of our products may have a positive effect on pre-existing physical and/or mental health conditions. The information in each listing pertains to the properties of specific ingredients used in the product.
Introducing Vendor Packs and Popup Packages
Lather up with a new stream of income with #DryerBuzzsoaps. Sell at your next Popup, event, or distribute to friends and associates. Soaps come labeled in vendor packs of 9. Right to see and one for display. Vendor packages discounted for resell. 
Learn More