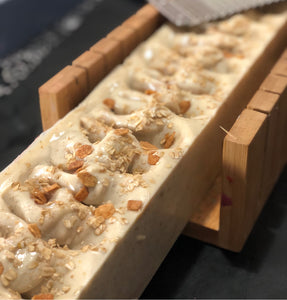 You've Got Soap Mail! Shower yourself with Soaps by DryerBuzz Monthly Soap Subscription 
Will it be buttermilk or aloe? Oatmeal or Turmeric? Burst of color or color free? Find your favorite with our Monthly Soap Subscription.
Each month a two piece discovery set arrives to your mailbox. Glowing skin within reach for all skin types. Start subscription today. Billed and shipped monthly. 
Subscription with recurring payments and delivery. Lock in lather!
Want more. Put your favorite soaps in auto delivery. Select auto-ship on any soap.